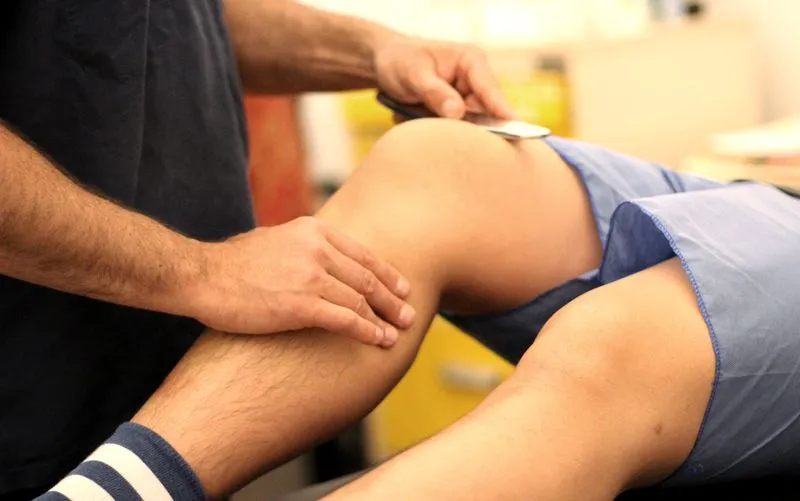 Graston Technique Treatment NYC Can Help Heal Injuries, Joint & Back Pain
The patented stainless steel instruments used to perform the Graston Technique® in NYC work to mobilize tissue and assist the body in naturally and safely expelling tissue restrictions that cause discomfort, irritation, pain, and do not allow for injuries to heal completely.
Dr. Shoshany and his team are certified Graston Technique® providers in NYC and have successfully treated patients who presented cases of carpal tunnel syndrome, post-traumatic injuries, sports injuries, muscle sprains, muscular pain, back pain, joint pain, shoulder pain, hip pain, knee pain, leg pain, and more. For more information on Graston Technique NYC, contact Dr. Shoshany today.
The advanced soft tissue treatments that make up our NYC Graston Technique® protocols locate and eliminate fibrous scar tissue that develops and accumulates after an injury or trauma to the tissue. Inflammation and tissue regeneration are normal parts of the healing process, however it can create painful and restrictive scar tissue that must be treated for optimum healing to take place. Since scar tissue does not have the same mobility as healthy tissue, it can cause stiffness, discomfort, pain, and restricted movement.
Dr. Shoshany also works specifically with Crossfit athletes and marathon runners to help them heal, recover and get back into competition. Developed specifically for elite and career marathon runners, Dr. Shoshany's Marathon Readiness Protocol has been developed over the course of 20 years of practical, hands on treatment of competitive runners. The techniques and methods developed with constant feedback from competitive athletes has its foundation in soft tissue mobilization, specifically the Graston technique. Using the Graston technique to keep muscle tissue and fascia free of scar tissue and adhesion is central to treating almost every athlete and weekend warrior alike.
Graston Technique Treatments are clinically proven to achieve faster and better patient outcomes in treating the following conditions and injuries:
Achilles tendinitis
Carpal tunnel syndrome
Post-mastectomy
Caesarean scarring
Trigger finger
Shin splints
Scar tissue
Plantar fasciitis
Rotator cuff tendinitis
Achilles tendinosis
Patellofemoral disorders
Cervical sprain/ strain
Medical epicondylitis
Lumbar sprain/ strain
Lateral epicondylitis
Fibromyalgia
For further information on treatments using the Graston Technique® in NYC and other chiropractic treatments or sports therapies for joint and back pain, or to schedule a consultation at Dr. Shoshany's state-of-the-art facility, please contact us or call 212-645-8151.
New York State law requires that all insurance carriers pay for Chiropractic care. Most insurance plans are accepted without an outside referral by your doctor or insurance carrier.