NYC Chiropractor News & Events
Watch Dr. Shoshany on CBS New York
Dr. Shoshany Using Cold Laser Therapy & Graston Technique: CBS New York
Watch: Put An End To 'BlackBerry Thumb'
Reporting
Dr. Holly Phillips
NEW YORK (CBS) ― Staying connected has never been easier. At every turn, people are typing away on their high-tech hand devices.

But at what cost?

CBS 2 HD has what you need to know about the injuries users are suffering and how doctors are treating them.

Like many New Yorkers on the go, Tina Tsapovsai relies on her BlackBerry all day.

"Texting my husband, my friends, going online … checking my email," Tsapovsai said.

When asked just how much time per day she spends pounding away on the miniature keyboard, Tsapovsai said, "Probably about … five hours or so."

And eventually she started to experience pain.

"Tenderness in my wrist," Tsapovsai said. "I really didn't have full motion in my hand."

Steven Shoshany is a chiropractor who sees these high-tech hand injuries all the time.

"People need to be talking to the job 24-7," Dr. Shoshany said. "People have a social life."

Doctors say the so-called "BlackBerry thumb" refers to injuries that result from hours on personal digital assistants (PDAs) like the BlackBerry and palm device,
including carpal tunnel syndrome, tendonitis and pain in the palm of the hand.

"They have limited range of motion where they can't open or close their wrist comfortably," Dr. Shoshany said.
Unlike a regular keyboard, where the work is divided across all 10 fingers, BlackBerry users tend to only type with their thumbs.
So overuse injuries can happen quickly.

But they can also be avoided.
* Don't type more than three minutes continuously
* Stretch your arms, shoulders and hands
* Place device on hard surface or lap. That takes the strain off the wrists.
Shoshany uses cold laser therapy and muscle-smoothing remedies like the Graston technique to treat the pain. And he also prescribes exercises for prevention.
"Basically just stretching my thumb out (begins to demonstrate stretch) that way (bends wrist) pulling it down this way," Tsapovsai said.
And of course, Tsapovsai tries her best to do what we all find so difficult.
"Obviously taking a little break from the BlackBerry," she said.
The most severe symptoms of these high-tech hand injuries may require treatment with cortisone shots or a splint.
But before you get there, the best advice may be to power off, disconnect and take a break.
Dr. Steven Shoshany on Fox news discussing Non-surgical treatments for carpal tunnel syndrome.
The DRX9000 is a brand new, effective and revolutionary spinal decompression treatment. It was developed by a team of top doctors and medical engineers and promises to effectively treat back pain caused by herniated or degenerative discs. Dr. Steven Shoshany (www.drshoshany.com) exclusively offers the treatment to New York City back pain sufferers.
New York, NY (News) November 14, 2006 -- While back pain is among the most common complaints in medicine today, finding a reliable non-invasive treatment has proven elusive. That's why Dr. Steven Shoshany, a Manhattan based Doctor specializing in Spinal Decompression, is proud to introduce DRX9000™. This breakthrough technology is the non-invasive treatment for compressed or degenerative discs that pain sufferers have been waiting for.

Many people who suffer from chronic back pain, try several prescribed remedies to help ease their discomfort -- frequent bed rest, high doses of pain medication, perhaps even non-traditional approaches such as acupuncture. Even surgery can be at best a temporary solution. Many simply expect to live with pain.

However with the DRX9000, pain is no longer inevitable. The result of collaboration between a team of top physicians and medical engineers, the treatment is a major advancement in effectively treating low back pain resulting from herniated or degenerative discs. The DRX9000 not only significantly reduces back pain in 86% of patients, but enables the majority of patients to return to more active lifestyles.

"After only three weeks of treatment, clinical studies have shown outstanding results in relieving the debilitating pain caused by bulging, herniated, degenerative, or ruptured discs, as well as sciatica, posterior facet syndrome, and many failed back surgery cases," said Dr. Shoshany. "Pre-and post-treatment MRIs have shown greater than 50% reduction in the size and extent of herniations after four weeks of treatments with the DRX9000. In fact, during the initial clinical study more than 86% of patients report relief of back pain with the DRX9000."

DRX9000 can help patients with:
• Herniated and bulging lumbar discs with or without complications
• Degenerative disc disease
• A relapse or failure following surgery, even with multiple levels of herniation
• Facet Syndrome

"The DRX9000 was created to effectively treat these conditions to help patients live a pain-free life," said Dr. Shoshany.

About the DRX9000
DRX9000 uses state-of-the-art technology to gradually relieve neural compression often associated with lower back pain. Treatment has been proven to relieve pain by enlarging disc space, helping ease herniated discs back into place, and reversing high intradiscal pressure.

"Your DRX9000 treatment begins with a series of daily sessions for two weeks, followed by treatments three times a week as needed," said Dr. Shoshany. "Each session consists of 30 -45 minutes on the DRX9000. Following each therapy session, a cold pack is applied to help paravertebral muscles consolidate after treatment. We also prescribe an exercise and nutrition supplement regimen to help stabilize the weakened areas."

The key to DRX9000 treatments is the patented electomechanical system, which allows doctors to target treatment to the injured area.

The upper body harness ensures support is distributed evenly during treatment. Once the harness is in place, patients are slowly reclined to a horizontal position. Following the physician's orders, the therapist localizes the pain and directs the treatment to the proper area. DRX9000™ helps to mobilize the troubled disc segment without inducing further damage to the spine.

For a no charge consultation to discuss this therapy and the opportunity to view the DRX9000 up close, call Dr. Shoshany's DRX hot line at (212)-645-8151 or visit him online at www.drshoshany.com

Natural Relief from Headaches is Available - A New York Chiropractor May Hold the Key

Natural relief is finally available for the estimated 50 million people in the U.S. who suffer from severe, long-lasting, and recurring headaches. Next time a headache hits, consider reaching for a chiropractor instead of an aspirin.
(PRWEB) November 30, 2005 -- Afflicting nine out of ten people, headaches have become a normal part of life for many. Though most headaches are not signs of serious underlying conditions, they can be very distracting, debilitating and account for significant amounts of time lost from work.
According to the American Headache Society, lost work due to Migraine Disease costs more than $13 billion every year in the U.S., and more than $1 billion is spent annually on over-the-counter medications to treat headaches and Migraines.
Unbeknownst to most, Chiropractors have been relieving headaches for years without the use of drugs, and their tremendous success has eliminated headache recurrence in many chiropractic patients.
Dr. Steven Shoshany (www.drshoshany.com) of Downing Chiropractic and Pain Management Center is a New York Chiropractor who has had great success eliminating the causes of his patients' headaches. Dr. Shoshany learned early in his career that relieving headaches naturally was within the realm of chiropractic care, and explained, "My first real success was as a Chiropractic student and came from a young women who suffered horrible migraines both day and night. There wasn't a medication that she did not try, and within six visits her headaches prettymuch disappeared."
Dr. Shoshany is surprised at our nation's hesitance to seek natural care for headaches, and was recently motivated to push the headache agenda when he heard a radio broadcast regarding health. A caller complained of headaches and the radio "doctor" mentioned everything expect chiropractic care for their treatment. According to Dr. Shoshany, "It appalled me that the relief this caller needed could be as close at their local chiropractic office, yet they were misinformed and will probably continueto suffer because of it."
"Chiropractic adjustments have been shown to be as effective, and in some cases even more effective, than medications in reducing the severity and frequency of headaches", Dr. Shoshany continued. "Chiropractic is particularly successful dealing with cervicogenic headaches [originating form the cervical spine] ...
and chiropractic's ability to adjust spinal abnormalities seems to lessenor remove the forces contributing to headache pain."
WHAT KINDS OF HEADACHES ARE THERE?
Many people experience what are termed 'analgesic rebound headaches' from taking painkillers every day, or nearly every day. "Watch out!" says Dr. Shoshany, "The medicines you take to get rid of today's headache may give you a headachetomorrow and the days after."
More than 90 percent of headaches can be classified as tension-type, migraine or cervicogenic.(originating from the cervical spine). By far, most people get tension-type headaches, and they get them frequently.
These generally cause mild to moderate pain affecting both sides of the head, and the pain is often described as tight, stiff, and constricting - likehaving something wrapped around your head and pressing tightly.
Migraines are periodic severe, throbbing headaches that afflict far fewer people (and more women than men). Migraines typically cause pain on only one side of the head and can cause loss of appetite, nausea and even vomiting. Some migraines also involve a visual change known as aura.
A Cervicogenic headache is a muskuloskeletal form of tension-type headache (which may also be related to migraines). Many times, cervicogenic headaches go undiagnosed as such due to the relative newness of this classification.
HOW CAN CHIROPRACTIC HELP?
Chiropractic care can effectively eliminate headaches and reduce the pressure on very sensitive nerves in the cervical spine. Chiropractors also teach their patients to avoid making things worse by using drugs - even over-the-counter, nonprescription drugs - because they can have serious side effects and dangerous interactions with othermedications or supplements you take.
According to Dr. Shoshany, "Many times patients will try every drug on the market before seeking chiropractic care. They come to my office in desperation, find relief for their headaches, andwish that they where informed sooner of the benefits of Chiropractic Care."
Spinal injuries are major causes of headaches, and chiropractors normally perform spinal manipulations (aka chiropractic adjustments) on headache sufferers.
By simply taking the pressure off of irritated nerves and/or relaxing the muscles attached to the skull, the intensity and recurrence rate of headaches and migraines can be drastically improved.
Chiropractors also routinely provide their patients with proper nutritional advice, which can include a diet change, the elimination of headache triggering foods, and the addition of necessary vitamins. They also teach the importance of proper posture, ergonomics, exercises and relaxation techniques, which can all help reduce the recurrence of headaches.
Dr. Steven Shoshany has been practicing chiropractic in New York for more than ten years and is an established member of therightchiropractor.com, an exclusive Internet chiropractor directory. You can find more information about his practice, and about chiropractic care in general, at www.drshoshany.com.
# # #
Spinal Decompression

How are today's generation of Chiropractors having such amazing resultswith disc compression?
(PRWEB) June 20, 2005 -- There is a street in New York City, like many streets in and around the Greenwich Village area that thousands of people walk down everyday. They pass the same buildings, offices and markets. Bustling to and from work, to the market, or to have lunch, day after day after day. Never hearing above the city noise, the lion's roar that is coming from the same chiropractic office they pass everyday.
But for people all over New York suffering from a fairly common, yet completelypainful, and possibly debilitating spinal malady called Disc Compression, theycan hear the lion's roar load and clear.
Hundreds of thousands of Americans suffer everyday with Disc Compression or Herniated Discs. The loss of lifestyle created by this spinal infliction can be anything from day-to-day pain, to a complete inability to work and prosper. Yet for the most part, modern medicine has had to turn to surgery to try to contend with it.
However, the chiropractic office of Downing Chiropractic and Wellness Center and Dr. Steven Shoshany, on that street in New York, is having results just short of miraculous.
"I was scheduled for back surgery due to my disc problem and severe sciatic pain, my daughter suggested I try something like chiropractic before I got permanent surgery," said Sahadai Persaud, one of Dr.
Shoshany's patients. "I cancelled the surgery which was scheduled for two weeks after my first visit with Dr.
Shoshany, and three months into [Dr. Shoshany's] care, the quality of my lifehas been greatly enhanced."
"No more pain, no more sciatica or muscle weakness, and I can sleep at night," he added. After six years of suffering and only a few months into his care, Mr.
Persaud is now looking forward to getting back to work.
Shoshany is having tremendous results with his non- surgical methods and people are coming from all over the New York area for his treatment. He represents what is good in American health professionals, and was recently accepted for membership by the Internet's most exclusive chiropractor directory, www.therightchiropractor.com. He does all that he can for the sake of helping his patients. "My insurance did not cover any care, so he made me a payment plan that was affordable and that I was able to work with.
God bless Dr Shoshany," concluded Mr. Persaud.
Downing Chiropractic and Wellness Center has adjusted to the constant flow of new patients and has recently gone through some expansion to make room. "Back pain is the number one reason people miss work, and costs the economy billions of dollars in lost wages," said Shoshany. "I enjoy getting patients back to work, returning them to their lives and helping them become more productive without drugs or sometimes unnecessary surgery. There is a time and place for spinal surgery and disc repair but most of the time a conservative approach can drastically reduce pain and improve the quality of the patients' life." Dr. Shoshany continued, "Spinal decompression has been proven to be a successful treatment for herniateddisc and sciatica problems."
If you are in the New York, Soho, Tribeca, Greenwich Village or surrounding area and you are suffering from disc compression, bulging disc, or herniated disc or have any questions about any chiropractic issue or an impending surgery, please call 212-645-8151.
Dr. Steven Shoshany has been practicing in the New York area for ten years. His web address is www.drshoshany.com
Children with Chronic Back Pain find Relief without Medication or Surgery
A chiropractor from New York has had great success relieving back problems in children
(PRWEB) August 12, 2005 -- Millions of children suffer with chronic pain from scoliosis and other spine related problems. In 2002, the American Chiropractic Association reported that, "Approximately 20 million Americans use chiropractic services every year." Of that 20 million, at least 12 percent of chiropractic patients are under theage of 16.
Many children will never receive chiropractic help for chronic back pain and other curable conditions. Some will grow up with pain in their necks and/or backs thinking it is normal, and will have a hard time communicating the pain they feel to their parents. How can a parent know if their child is experiencing these pains and what can they do if their child is one of those complaining of this type of pain?
One option is to take them to a doctor of chiropractic for an evaluation. Contemporary parents are becoming more and more interested in maintaining their children's health through chiropractic care, which provides gentle, pain-free chiropractic adjustments that are not only very good for their child's health, but are something they look forward to doing on a regular basis.
In the State of New York, chiropractor Steven Shoshany has had particular success improving the lives of adults and children of all ages with chiropractic care. In his chiropractic clinic, Downing Chiropractic and Wellness Center, Dr. Shoshany has treated children from cities all over the New York metropolitan area, including Soho, Tribeca, Greenwich Village, and more.
Parents are often amazed by the changes they see in their children after chiropractic care. Anita Winkler, whose eight-year old daughter, Maya, has benefited from chiropractic adjustments, raved about the progress her daughter has made:
"Prior to taking Maya to Dr. Shoshany, she complained almost daily about how her back hurt. I originally thought it was just growing pains, but became concerned when it didn't go away after a few months and started interfering with her gymnastics. A friend told me that a chiropractor might be able to help, so I took her to Dr. Shoshany. Maya immediately felt some improvement, and after a few treatments she was back to her old self. Now she actually looks forward to getting her adjustments,and is back to doing gymnastics."
Many people think of chiropractors as "back crackers,"
and do not realize that they can help with many ailments besides neck and back pain, including ear infections.
Robin Schindler described her experience with her son, Raymond, who was suffering from frequent ear
infections:
"Raymond was recommended to Dr. Shoshany by his E.N.T [ear, nose and throat specialist] as a last ditch effort due to his chronic ear infections, and was about to have tubes put in his ears. After a couple of visits to Dr. Shoshany, no more infections, and no surgery … he gets a wellness visit about once a month now. It just made sense to me -I get his teeth checked, his eyes checked, so why not his spine?"
Chiropractic care can be so beneficial that, as in Raymond's case, even medical doctors are referring patients to chiropractors.
"Children benefit tremendously from maintaining their alignment as they grow," stated Dr. Steven Shoshany.
"An infant spine is so malleable that even a gentle contact can bring about a favorable change in position. In fact, many times before a child is adjusted I will let them watch a parent get an adjustment first, and then they naturallywant to get one too."
Many parents whose children receive regular chiropractic care say that their kids seem a lot healthier than other children, and that they do not get sick nearly as often as they did before seeking chiropractic care. In fact, many children have been able to stop taking antibiotics for chronic ear infections soon after receiving a series of chiropractic adjustments.
There are doctors of chiropractic who specialize in treating children, but be aware that there are many chiropractors that do not treat children at all. It is very important to make sure that the chiropractor chosen for your child is qualified to care for children.
Dr. Shoshany is an established member of www.therightchiropractor.com, an exclusive Internet chiropractor directory, and has been practicing in New York for more than ten years. You can find more information about his practice and about chiropractic care in general, on his web page at www.drshoshany.com.
Dr. Steven Shoshany treats children of all ages and has post graduate training in pediatrics.
Spinal Decompression is the most effective treatment for herniated discs and more doctors are looking into this breakthrough procedure that is 86 successful without drugs or surgery.
(PRWEB) June 19, 2006 -- Working out can be a welcome release from stress and tension. But for those stricken with lower back pain, this experience can easily crank up your pain. Most gym enthusiasts know that once you injure a disc (the soft jelly material between your spinal vertebrae) it can severely limit your exercise routine and quality of life.

For many, this is due to collective loading of stress on to the spine - due to bad posture, repetitive tasks, and use of weighted machines. Over time, these activities begin to restrict normal motion, and the spinal discs deform as a result of pressure changes within the disc-leading to a loss of disc space and degenerative arthritis.

One of the reasons that your discs do not heal properly after an injury, is that as we age the blood supply to the disc diminishes. Without a proper blood supply, the tissue does not heal properly and the injured disc continues to degenerate. On the contrary, if you injure your muscle or bone, it heals in a shorter period of time, because of its blood supply. An example would be a fracture, once a bone is fractured the bone is stronger in the fractured area, than prior to the injury. On the other hand, when a disc is injured, it cannot heal properly and the result is a permanent weak link. Over time, excessive forces on the disc, can cause this injury to flair up and resulting in a life time of pain and suffering.

For many years, surgery has been the only option for pain relief. However, due to recent advances in medical technology, there is a new revolution in a non-surgical technique that is FDA approved and safe. This new therapy is Spinal Disk Decompression. The treatment uses specialized equipment to position the discs and ligaments to receive adequate blood flow to heal and strengthen.

Decompression Therapy works to relieve pressure among herniated discs, ultimately allowing blood, nutrients and water to flow through the affected areas and increasing the ability to recover.

A typical treatment requires a commitment of four to six weeks, each session lasting 25-45 minutes long. The patient relaxes on a decompression table, while watching his or her favorite DVD as the time passes. The treatment is a gradual process, gently allowing the herniated discs to return to their natural state.

Clinical studies have been performed to evaluate the effect of spinal decompression on herniated discs. The physical findings of patients with herniated and degenerative disc disease, show that 86% of patients who complete the therapy report immediate resolution of symptoms. Physical examination findings show improvement in 92% of patients over the course of treatment.

"These findings demonstrate a significant, lasting improvement, compared to the results derived from traditional surgery. In my opinion, this procedure has the potential to become a primary treatment for herniated disc injuries and spinal pain management."
explained Dr. Steven Shoshany, a Manhattan based Chiropractor and expert in non-surgical spinal disc herniation treatment.

The American health care system spends more than $50 billion dollars annually on back pain treatment. According to the American Chiropractic Association, one half of all Americans admit to having back pain each year and chronic back pain is the number one disability in persons under age 45.

Dr. Steven Shoshany is the founder of www.nycdisc.com which has multiple locations throughout the New York metro area. He has treated hundreds of patients suffering from back pain. He is an expert in treating spinal disc herniations and bulges without surgery, utilizing the most advanced non-surgical techniques that are both FDA approved, drug free and safe.
If you would like to reach Dr. Steven Shoshany visit his website at www.drshoshany.com
Recent postive press about Spinal Decompression therapy
In the March 06 issue of Best Life magazine there was an article about Back pain and Chiropractic. In the article there was mention of a new treatment for disc herniation. The article mentioned that some Chiropractors are now using Spinal Decompression exclusivley to treat these patients and have had excellent results in resolving the conditon and relieving the pain.
Please be on the look out for Mens Health Magazine, I was interviewed by Chris Kelly PT about the benefits of Spinal Disc Decompression and how it can get people who are injured in the gym back to their training reigm in record time.New York magazine is launching its annual Best Doctors issue, You can find our advertisement located in the medical guide. We will be advertising Spinal decompression therapy and Pain management.
Dr. Steven Shoshany is now affiliated with orthopedic review!
Dr. Steven Shoshany was interviewed for Chiropractor Monthly August 2006 for "Healing a Herniated Disc" .This is some of the article "A disc herniation means there is a rupture or tear in the annular fibers that allow the nuclear material of a disc to migrate away from its center. When that happens it causes a distension of the annular fibers, which may put pressure on any of the neural structures, like the spinal nerve or cord. When you have a disc herniation, you'll have pain, motor weakness and numbness. Once a disc is damaged, it's a degenerative problem that can continue, You may have flare-ups that can go away and come back. To help prevent reoccurence of a herniated disc and the related pain, patients with a herniated disc need to have core strength. They can gain this though back extensions and abdominal exercises, A back extension is done by laying on your stomach, and extending your back backwards, this helps to develop the erctor-spinae muscle group." For a complete article visit Chiropractormonthly.com
Dr. Steven Shoshany is now a consultant to WWE magazine contributing to the monthy spot "Moment of Impact".
We are proud to announce a recent expansion to our practice and the recent addition of another DRX 9000 machine, for Non Surgical Spinal decompression of the Lumbar spine.
Monday, October 30, 2006
Straighten up to work better
By Lana Bortolot
Special to AM NewYork
You may have missed National Ergonomics Month, the national awareness campaign that takes place each October, but it's not too late to learn the year-round benefits of good ergonomics.
Known as the "science of work," ergonomics isn't just about swapping out that old keyboard or desk chair. It's also about increasing worker productivity, performance and well-being- and ultimately, benefiting the companies that invest in ergonomic programs for their employees.
"Ergonomics is a preventive-design discipline that specifically looks as fitting the environment and task to the worker," says Jonathan Puleio, senior ergonomist at Humanscale, a New York ergonomic products and services company.
Puleio, who studied the field at Cornell University's Department of Design and Environmental Analysis, says ergonomics not only addresses equipment and work stations, but also behavior modification.
"It's about awareness of traditional bad habits like sitting high in the chair and forward-leaning postures," he says. "Once people understand why they need to change their habits, there's no going back."
And employers are taking note: Puleio notes a shift among companies from "addressing ergonomic risk factors from a reactionary perspective to a proactive approach."
The worst desk habit? Keeping the computer keyboard on the desk, which forces bodies to the work rather than the other way around. Over time, postural habits turn into chronic imbalances-musculoskeletal disorders (MSDs) such as neck, back and shoulder pain, and other impairments such as strained vision and damage to nerves, tendons, joints and the circulatory system.
Steven Shoshany, a Greenwich Village chiropractor, says 50% of his patients complain of workplace-related aches and pains-what he calls"postural distortion."
Your spine has a certain memory,and if you're slouched for hours, your back adapts to that," he says. He also cites "forward head posture" as a common issue, in which the head gradually shifts out of line with the neck, and which Shoshany says is a symptom for our computer culture.
Manhattan massage therapist Tina Awad also says half her clients seek relief from postural discomforts, tension and headaches, all of which she says are imbalances related to poor ergonomics.
"Eye strain and muscle fatigue are the obvious things that people connect with, but many things seemingly unrelated also spring from poor ergonomics," Awad says.
Spinal Decompression
The New Way to Treat Herniated Discs Without Surgery
By Dr. James D. Edwards
If you're suffering from a herniated disc and chiropractic adjustments/therapy have not yielded sufficient benefit, you should ask your doctor if you might be a candidate for spinal decompression therapy.
What is spinal decompression therapy?
It's a nonsurgical, traction-based treatment for herniated or bulging discs in the neck and low back. Anyone who has back, neck, arm or leg pain caused by a degenerated or damaged disc may be helped by spinal decompression therapy. Specific conditions that may be helped by this therapeutic procedure include herniated or bulging discs, spinal stenosis, sciatica, facet syndrome, spondylosis or even failed spinal surgery.
Many patients, some with magnetic resonance imaging (MRI)-documented disc herniations, have achieved "good" to "excellent" results after spinal decompression therapy.
The computerized traction head on the decompression table or machine is the key to the therapy's effectiveness. The preprogrammed patterns for ramping up and down the amount of axial distraction eliminate muscle guarding and permit decompression to occur at the disc level. This creates a negative pressure within the disc, allowing the protruded or herniated portion to be pulled back within the normal confines of the disc, which permits healing to occur.
Your specific treatment plan will be determined by the doctor after your examination. Based on research and my clinical experience, the best results are achieved with 20 sessions over a six-week period. To reduce inflammation and assist the healing process, supporting structures sometimes are treated with passive therapies (ice/heat/muscle stimulation), chiropractic adjustments (when indicated) and/or active rehabilitation in order to strengthen the spinal musculature.
There are many spinal decompression systems in use today, most of which work equally well. The cost for 20 sessions can range from $1,000 to $5,000 or more. While this may seem like a lot, it is very reasonable, considering the cost and potential adverse outcomes associated with spine surgery.
Spinal decompression therapy has saved many people from spinal surgery. If you are suffering from a degenerated or herniated disc, I encourage you to explore safe and effective spinal decompression therapy before risking surgery. The rationale for treating a herniated disc without resorting to surgery has research support on its side: According to a recent study in the Journal of the American Medical Association, surgery is no more effective than non-invasive treatments, including chiropractic care, for patients with lumbar disc herniation causing sciatica.
Ask your doctor for more information about spinal decompression and if you might be a candidate. If your doctor does not yet offer spinal decompression therapy, they can help refer you to someone who does.
---
What Does It Mean?
Not familiar with some of the terminology in this article? Don't worry: Here's a brief explanation of what these terms mean in relation to your spine.
Anulus Fibrosus: The tough outer ring of a vertebral disc; it encases the nucleus pulposus (see description below) within the disc.
Facet Syndrome: An irritation of one or more of the joints on the back of the spinal vertebrae, which comprise the spinal column.
Herniated Disc: Displacement of the center of a vertebral disc through a crack in the outer layer. Disc herniation can put pressure on spinal nerves and cause pain.
Muscle Guarding: Muscle spasming, often in response to a painful stimulus.
Nucleus Pulposus: A gel-like substance within each intervertebral disc, surrounded by the anulus fibrosus.
Sciatica: Pain in the lower back, buttocks, hips, or adjacent anatomical structures, frequently attributable to spinal dysfunction.
Spinal Stenosis: Narrowing of the spine at one or more of three locations: in the center of the spine, where nerves branch from the spine, or in the space between vertebrae. This puts pressure on spinal nerves and can cause pain.
Spondylosis: Otherwise known as spinal arthritis, spondylosis is a degenerative condition in which spinal discs weaken, particularly with age.
---
James D. Edwards, DC, a graduate of Logan College of Chiropractic in St. Louis, Mo, has been in practice for more than 30 years.
In my opinion the diffrence in tables really does make a difference, The DRX 9000 is far more comfortable that the DRS or less expensive models.
Spinal Decompression in Manhattan call (212) 645-8151
JBL undergoes new back procedure
WWE Superstar JBL Treated on the Axiom Worldwide DRX9000™ True Non-Surgical Spinal Decompression System with Dr. Shoshany in Manhattan
By Jen Hunt
Written: March 8, 2007
In the spring of 2005 JBL broke his top vertebrae in half, and suffered a herniated disc and a bulged disc in his lower back in a match in London, England.
At the time of his injury, doctors told him there was nothing they could do for his herniated discs -- surgery would just aggravate it and make it irreparable. Recently, a non-surgical technique has been developed that is ubiquitous with professional sports teams for the treatment of herniated discs.
"It's basically your modern day traction," said JBL. "The DRX9000 is the machine, and it's what all the pro teams are using. It's what everyone is going to for lower back injuries instead of surgery. I'm very skeptical, obviously, but the doctor said it's not going to just make my back get better, it's actually going to heal it."
The tissue surrounding the spine that holds the discs in place is the Annulus Fibrosus. When the Annulus tears, the discs slip out and put pressure on the spine. The spinal decompression treatment JBL is undergoing will actually stretch his spine through a series of systematic movements according to body weight and tension in the spine. The process will allow the discs to relax and sink back into place, at which point the Annulus can heal around the discs.
"Its uncomfortable and you get sore from it, but from what I understand, it's not that painful," said JBL.
The injury resulted in a slew of health issues, from incontinence to numbness in his legs, and these issues ultimately forced him into retirement.
"The symptoms that I had from nerve damage alarmed me to a great degree," JBL told WWE.com. "I mentioned that to Vince McMahon; he didn't know anything about it and he took me out of the ring immediately."
JBL said it was disappointing to end his career at less than his best. Even though he tried to hide it, he couldn't do the things he wanted to do.
"My body had deteriorated where I was almost a parody of myself," JBL admitted. "Looking back at those tapes, it makes me sick that I had gotten that out of shape and couldn't do the things I wanted to do. I couldn't workout, and it was everything I could do to get through the night. By the time I traveled to the show, I could barely walk. I couldn't even stretch to warm up," said JBL. "So I didn't leave the way I wanted to leave. I left on top which was great, but I don't want the last memory of me to live forever to be the fat guy that wrestled Rey Mysterio in Bakersfield, Calif."
JBL is feeling optimistic about the procedure, which has an 86 percent success rate with only a four percent rate of reocurrence. He began treatment yesterday, and will undergo it everyday for the next six weeks. He already has plans for what he'd like to do when it's over.
"Hopefully before I go play golf in the middle of April at St Andrew's, I'll be healthy enough to walk 18 holes," JBL said.
DRX9000 True Non-Surgical Spinal Decompression System
Height measurements of astronauts taken aboard the Skylab 4 space mission demonstrate how the spine elongates and decompresses when subjected to a micro-gravity environment1. When intervertebral discs are unloaded they are able to hold more spinal fluid. This increases the intervertebral disc size, increasing the space between the bony vertebra, elongating the spine2. On Earth, unloading the spine increases intervertebral disc height and causes spinal elongation in a similar manner3. Clinically, accurately controlled spinal decompressive forces unload the spine and decrease interdiscal pressure4, and relax and confuse paraspinal muscles providing relief of pain and symptoms for patients suffering from back pain5. Axiom Worldwide's DRX9000 True Non-Surgical Spinal Decompression SystemTM is designed to apply spinal decompressive forces to compressive and degenerative injuries of the spine6. Subsystems critical to applying spinal decompressive forces on the DRX9000 are today protected by X-1R lubricants which are recognized as Certified Space Technology. The exclusive alliance combines X-1R's years of extreme-performance lubrication research and Axiom's spinal decompression expertise to improve the lives of thousands who suffer from lower back pain. Beneficial spinal decompression occurs when forces applied to the spine do not induce paraspinal muscle contraction. When these supporting muscles are allowed to relax, the spine can elongate, as is it does in spaceflight. elongation nourishes and hydrates the spinal column allowing herniated discs to heal. The forces applied must be carefully increased to avoid muscle contraction. X-1R lubricants applied to critical DRX9000 subsystems help reduce friction and provide the desired smooth operation while extending bearing and gear life. "Friction, slip-stop, gearbox binding and other such obstacles must be removed before you can focus on the patient", says Scot Johnson, Engineering Director for Axiom Worldwide. "These problems exist in all mechanical systems and we have gone to great lengths to produce a device that provides proper logarithmically-applied forces. The X-1R team has improved our device(s) towards this end. Our treatment software and servo-motor system focus on the patient's own movements, keeping therapy on the desired logarithmic curve." X-1R and Axiom Worldwide are developing a line of co-branded lubrication and cleaning products based on DRX9000 research for use in a range of medical products including non-competitive medical OEM manufacturers. REFERENCES 1) Thornton, W., Hoffler, G., Rummel, J. (1977). Chapter 32: Anthropometric Changes and Fluid Shifts. NASA SP-377: Biomedical Results from Skylab. (pp 330 - 338, Figure 32-1, Figure 32-4, Table 32-I) 2) NASAexplores: My how you've grown! (2004). Last updated 4 March, 2006, https://www.nasa.gov/audience/f... 3) Johannessen W, Vresilovic E. Intervertebral Disc Mechanics are Restored following Cyclic Loading and Unloading Recovery, Annals of Biomedical Engineering, January 2004, 23-1:70-76 4) Ramos G, Martin W. Effects of Vertebral Axial Decompression on Intradiscal Pressure, JNeurosurg 1994; 81:350-353 5) Gose E, Naguszewski W, Naguszewski R. Vertebral axial decompression therapy for pain associated with herniated or degenerated discs or facet syndrome: An outcome study, Neurol Res 1998; 20: 186-190 6) FDA 510(k) clearance: K060735: https://www.fda.gov
Pain Neutralization Technique Helps Chronic Pain Patients in Manhattan With Cold Laser Therapy and Spinal Decompression
Cold laser therapy is a FDA approved treatment for carpal tunnel syndrome, back and neck pain. This treatment is popular in Europe and Dr. Shoshany is a progressive doctor in Manhattan that incorporates this into his treatment and is seeing excellent results with chronic pain patients. The technique is good for those who suffer from Carpal tunnel syndrome or herniated disc pain.
(PRWEB) June 11, 2007 -- There's a new weapon in the arsenal for treating pain and swelling related to carpal tunnel syndrome, neck trauma and other injuries caused by sports, work, traffic accidents and falls.
Called low-level laser treatment, or LLLT, this "cold laser" machine looks like the handheld tricorder used in sick bay on the Starship Enterprise. However, the Food and Drug Administration recently approved its use for relieving chronic pain in the neck and shoulder.
In studies, the devise increased muscle strength and range of motion and decreased inflammation.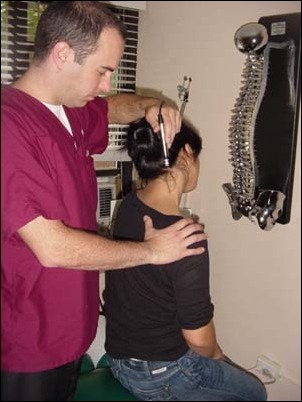 Dr. Steven Shoshany, whose chiropractic office is located at 10 Downing Street in Manhattan, has a couple of cold lasers he uses on many of his patients .Patients may come in once or twice a week for treatment.
Dr. Shoshany is the first chiropractor in the area to use the machine at his practice. Dr. Shoshany uses it everyday. Many times the patients get immediate results.Patients that are receiving Spinal decompression which is a Non surgical technique to correct disc herniations enjoy cold laser treatment because it can erase any pain or soreness.
An informal survey of Dr. Shoshany's patients found that three out of four found relief from pain and stiffness after a two-minute treatment.
"The laser does work" says Carol Greenburg, a chef by profession.
After a career of carving, slicing, chopping and preparing food, Greenburg suffered pain related to carpal tunnel syndrome in her left hand. It was injured too badly for therapy and she needed surgery.
Now, she comes in for treatment every two weeks.
"Then my right hand started the carpal tunnel syndrome, and the laser has done a marvelous job on it, she said.
Greenburg's husband, Mark, also has periodic pain in the right foot resulting from small cumulative injuries throughout his lifetime.
"My foot feels sometimes like I dropped a pot on it, he said. It used too last for weeks at a time until I'm limping. I've been coming here about once a month for six months, and it takes the pain right away," he said.
Bursitis locked up Mary Smith's left shoulder before she went to see Dr. Shoshany. Her job combined with her favorite pastimes of gardening, knitting and sewing caused excruciating pain whenever she lifted her arm higher than halfway. She also has arthritis related to an old whiplash in injury.
"It's called paying for the sins of your youth" she said. "Initially, I thought the laser was hocus-pocus. After the first treatment, I could move my arm. After a couple more, I could raise it over my head again." The treatments have allowed Smith to go about her regular routine. "I get rid of enough pain that I don't have to take any medications or cortisone shots," she said. "I've had different treatments. This works longer and better."
For patients suffering with herniated discs the combination of Non-surgical spinal decompression with the DRX 900 and cold laser therapy the results are trully amazing.
Patient that recieve Cold laser therapy after their spinal decompression sessions report less tenderness and pain and better range of motion.
To learn more about Spinal Decompression for treatment of Chronic back pain due to herniated disc please visits www.drshoshany.com or call 212 645-8151
New Non-Surgical Back Pain Treatment Offers a Healthy Alternative to Back Surgery
Recent studies have suggested that back surgery may not be necessary for the relief of back pain. Manhattan spinal decompression specialist Dr. Steven Shoshany is pleased to offer a new, non-surgical treatment for herniated discs.

"What's interesting is that more and more studies point to the fact that back surgery should be a last resort when all other methods have failed
(PRWEB) June 19, 2007 -- With more and more studies pointing to back surgery as an overused treatment for back pain, Dr. Steven Shoshany (www.drshoshany.com), a Manhattan spinal decompression specialist, is pleased to announce a new non-surgical treatment for back pain sufferers. Spinal decompression is proving to be a great last resort before surgery. The procedure may also help with failed back surgeries.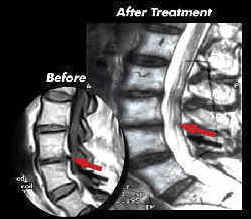 According to two recent studies in the New England Journal of Medicine, back surgery is often not necessary for back pain and non-surgical treatments can relieve some of the suffering.
Neurosurgeon Wilco C. Peul, MD, head of the spine intervention study group at Leiden University Medical Center in the Netherlands, led a study of 283 patients with confirmed cases of severe sciatica. The study found that 95 percent reported recovery after one year, whether or not they had surgery.
"Americans have back surgery twice as much as people in other countries," said Dr. Shoshany. "1.5 million disc operations are done worldwide each year, but surprisingly many of these operations do not need to happen. Non-surgical treatments have been proven to be just as effective."
Spinal decompression causes a decompression to the spine that sucks the disc material back into the disc and brings fresh blood flow to the area, while helping with the healing process. An exam and MRI will determine the level of treatment for each patient and Dr. Shoshany said patients are usually back to their daily activities within two to three weeks after treatment.
"What's interesting is that more and more studies point to the fact that back surgery should be a last resort when all other methods have failed," said Dr. Shoshany. "For anyone considering surgery to get rid of back pain, this is a healthy alternative treatment they may want to consider."
Spinal Decompression is FDA cleared and a well-documented treatment; it is a safe and effective treatment for herniated discs. Visit www.drshoshany.com or www.nycdisc.com for a spinal decompression specialist in Manhattan.
The PowerPlate is now in NYC with Dr. Steven Shoshany
What is the Power Plate?
The PowerPlate's Advanced Vibration Technology uses the body's natural response to vibrations to stimulate muscle strength, circulation and performance. The response is similar to your leg's involuntary kick when a doctor strikes your lower knee. PowerPlate produces vibrations that transmit waves of energy throughout the body. The vibrations activate a natural reflex of rapid yet minimally invasive muscle contractions at 35 times per second. These contractions help you achieve the pleasurable release of hormones in the body (often called "runner's high") much faster than traditional forms of exercise.
Vibration training on the PowerPlate offers a host of other important benefits, such as increased muscle strength and flexibility, better range of motion, increased bone density and improved blood circulation. Studies also have demonstrated Advanced Vibration Technology can reduce pain and soreness, and speed the recovery of damaged muscles and tendons.
The Power-Plate works by creating vibrations, or oscillations, that cause instability throughout the body. The body then stabilizes itself, unconsciously using the muscular system in order to stay balanced in reaction to these vibrations. This constant muscle action is what makes training with the Power-Plate so effective. When combined with Spinal decompression and Cold laser therapy it provides an excellent non surgical treatment for chronic back pain patients.
New York City-based chiropractor Dr. Steven Shoshany D.C, C.C.E.P. recently introduced a powerful new tool to his practice with the arrival of the Power Plate®, and its origins are literally out of this world.
Power Plate is an advanced machine that allows people with various conditions -- including chronic lower back pain, weak muscles, chronic knee pain, and decreased bone density -- to exercise while working within their personal physical limitations using the concept known as Acceleration Training™. According to the Power Plate® Web site, this style of exercise was first used (on the ground) by Soviet cosmonauts in the 1960s to counteract the bone and muscle degeneration caused by zero gravity.
Power Plate® specifically utilizes this sophisticated, space-age training technique -- and the end result means improved treatment of the symptoms for patients who suffer from these challenging conditions.
"This machine not only enhances but speeds up the healing process relating to these different ailments," Shoshany said. The acquisition of this cutting-edge technology continues a trend for the center of being at the forefront of the latest chiropractic technology, which has been endorsed by a wide range of professional athletes and celebrities around the world. He is also Manhattan's only chiropractor to have integrated this technology into practice, he said.
"We are very excited to introduce this powerful new aid to what we do at the center," said Shoshany, founder and owner of The Downing Chiropractic and Pain Management Center in New York City. "This technique has greatly enhanced the already stunning success I am having with DRX 9000 spinal decompression treatments with herniated disc problems and chronic low back pain."
Shoshany, who is also the clinic director of the New York Disc Decompression Center and the founder of the Spinal Decompression Institute, said he agrees with the Power Plate® Web site's assertions that the biomechanical applications of Acceleration Training™ exercise using Power Plate® machines are becoming accepted in the medical field for the prevention and treatment of different types of illnesses and injuries.
"This is an impressive machine, and will help to improve the lives of the patients who choose to use it," Shoshany said.
About The Downing Chiropractic and Pain Management Center:
The Downing Chiropractic and Pain Management Center in New York offers a multi-disciplinary approach to advanced spinal correction with a variety of non-surgical techniques, as well as exercises and lifestyle advice. As the founder and director of Downing Chiropractic, Dr. Shoshany has a diversified educational background with specialized knowledge in Chiropractic, Pediatric Chiropractic, and Sports Injury Management. Shoshany specializes in both spine and sports-related injuries, and he focuses on delivering highly effective chiropractic care to people of all ages. Years of specialized training at Life Chiropractic University has fostered Shoshany's driven focus on individualized non-surgical treatments, and his extensive knowledge of chiropractic medicine allows him to perform a variety of chiropractic treatments.
Media Contact:
Dr. Steven Shoshany
Telephone: (212) 645-8151
Web: www.drshoshany.com
Dr. Shoshany New York City's top Chiropractor contributed to this article that over 70,000 people subscribe to monthly
Make Back Pain Disappear Without Drugs or Scalpel
Spinal Decompression Is a Magical Cure for Some People

reprinted from Daily Health News, November 1, 2007
URL: bottomlinesecrets.com
Luckily I've never suffered a serious bout of back pain -- and staying strong in the hope I won't have problems like that is one reason I am so committed to fitness. Even so, though, the truth is that most of us (80% by some estimates) will have back pain at some time or another -- whether from over-exertion, injury or simply a result of the aging process. Chronic back pain is frustrating, not only because of how badly it hurts but also because it can be difficult to cure. It is the fifth most common reason for doctor visits.
A particularly common cause of such pain is a herniated disk, also referred to colloquially as a "slipped disk." For a long time, the usual mainstream medical solutions were surgery, physical therapy and/or pain medication, all of which take a long time and may not work for everyone. So I was very interested to learn about a non-surgical, non-invasive treatment for herniated disks called spinal decompression.
Visualize the disks in your back as being like hard donuts filled with a jelly-like material in the center. With age, the strong fibrous cartilage (the donut) can weaken, allowing the jelly-like material (nucleus pulposus) to bulge, which in and of itself is not painful. But more seriously, with a herniated disk the hard tissue has actually torn or ruptured, causing this material to ooze and press on spinal nerves. This causes pain that can range from mild to horrible.
SPINAL DECOMPRESSION 101: A PRIMER
One of the first devices used for spinal decompression was approved by the FDA in 1995. Because spinal decompression requires special expertise and pricey equipment, few chiropractors have offered this treatment -- but numbers are growing as training and better insurance reimbursement becomes more commonplace, I was told by Steven Shoshany, DC, a New York City-based chiropractor who specializes in spinal decompression.
Here's how it works: The patient lies on a comfortable table made specifically for this purpose, comfortably strapped down with a pelvis and torso harness that resembles a girdle. Calling it a "high-tech traction device," Dr. Shoshany explained how it works. "Slowly and comfortably, almost imperceptibly, the machine creates traction by pulling and holding for one minute. Then, intermittently, it releases. It is believed that this creates a negative pressure, or a vacuum within the disk, which then draws back the herniated-disk material which was displaced." With less pressure inside the disk, and thus less on the spinal nerves, pain often decreases or might even disappear -- sometimes instantaneously. To "fix the hold," however, numerous sessions may be required.
This technique also allows nutrient-rich fluid to go to the area where there is less pressure, stimulating the healing process. Most patients either sleep or watch a DVD during the treatment, Dr. Shoshany told me. Each session takes about 30 minutes and a typical treatment program may take between 20 to 30 sessions.
Critics contend that there are no long-range, well-designed studies looking at efficacy over time, but there has been some research on the treatment and the results are promising. In one study published in 2001 in Neurological Research, researchers reported that a spinal decompression therapy called VAX-D produced a success rate of 68.4%, compared with 0% for a placebo therapy in treatment of chronic low back pain. Another study from a team of researchers at the University of Illinois and Rome found a 71% success rate for treatment of herniated disk and other causes of low back pain, with "success" defined as a reduction in pain to 0 or 1 on a scale of 0 to 5.
NOT FOR EVERYONE
Dr. Shoshany noted that some people get much more benefit from spinal decompression than others, and it is not an option for everyone. "It's not a good choice for a person who has metal implants in the spine," he warned. It's better for people with a single-disk herniation than those who have herniation in several or all of them. Also, people who are morbidly obese and/or who smoke likely won't find much relief from spinal decompression either.
The procedure is thought to be safe, though there is no hard science supporting its efficacy. If you do decide to seek out this somewhat unconventional form of treatment, it's safest and best to do so with the oversight of your orthopedic surgeon, who can help you ascertain whether it might work in your case. For more information on spinal decompression, go to https://www.drshoshany.com
Manhattan Chiropractor Granted Patent for His Spinal Decompression Group -- First Chiropractor in New York to Receive Patent for Non-surgical Spinal Decompression Treatment
NYC Chiropractor is granted a Patent for his spinal decompression group. This group is dedicated to Non Surgical treatment of bulging/ Herniated discs, Sciatica, spinal stenosis,and Chronic low back pain. This group has the highest success rate in New York.
December 17, 2007 -- Manhattan Chiropractor Dr. Steven Shoshany has been recently granted a Certification of registration from the United States of America for a Patent Service Mark for his Spinal decompression group NYCDISC which stands for New York Spinal Decompression specialists. This group was formed over three years ago and is comprised of the best trained and equipped spinal decompression doctors in New York City. To be a service provider the doctor must meet certain criteria and utilize special equipment like the DRX 9000.
In order to be considered you must have a DRX 9000 table or a comparable table, sorry not DTS tables or modified traction tables allowed. This group was formed out of necessity as spinal decompression grew in its popularity more chiropractors are offering this service and the goal of NYCDISC is to maintain a level of excellence in providing spinal decompression services.
Dr. Steven Shoshany is the founder of this group and has consulted with doctors nationwide on the principles and protocols of spinal decompression. This non surgical procedure has been shown to be 89% effective in resolving disc herniation, sciatica spinal stenosis and disc degeneration.
Spinal decompression when combined with a targeted Physical therapy and nutritional program can help many patients that have been suffering needlessly. In the United States, low back pain is the second most common reason for physician visits and the third most common indication for surgery. However, a special report published in the December issue of Anesthesiology News highlights exciting research on a medical device that offers patients a non-surgical treatment option in treating chronic low back pain. The device is called the DRX9000™ and is manufactured by Axiom Worldwide of Tampa, FL. The authors of this special report are from the prestigious institutions of Duke University School of Medicine, Mayo Clinic, and Johns Hopkins University School of Medicine. They conclude their special report by stating, "The DRX9000™ computerized nonsurgical spinal decompression systems were designed to provide maximum patient benefits with the use of a noninvasive approach that may help minimize health care resources and offer a potentially optimal therapeutic approach to the treatment of LBP (low back pain)."
New York City Chiropractor Offers Solution for Various Recurring Pain and Problems
New York Chiropractor, Dr. Steven Shoshany has recently completed a certification program offered by the Council on Extremity Adjusting and has become a Certified Chiropractic Extremities Practitioner (CCEP).
New York City, NY January 7, 2008 -- New York Chiropractor, Dr. Steven Shoshany has recently completed a certification program offered by the Council on Extremity Adjusting and has become a Certified Chiropractic Extremities Practitioner (CCEP). Dr. Shoshany is one of 850 extremity specialists worldwide, and the only chiropractor in NYC.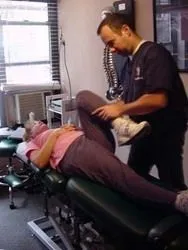 The course of certification he has completed required 105 hours of study and the passing of a final exam on the following subjects: Upper and Lower Extremity Adjusting, TMJ, Ribs and Shoulder Girdle, Foot, Gait and Orthotics, Extremity Rehabilitation, Soft Tissue Methods for the Extremities, and Global Assessment of the Extremities.
As a CCEP, Dr. Shoshany is trained to pinpoint and treat root causes to recurring pain in the spine or extremities. He is equipped to successfully treat TMJ, Shoulder Girdle Syndromes, Tennis Elbow, Carpal Tunnel, Knee Subluxations, Baker's Cysts, Sprained Ankles, Shin Splints, and Foot and Gait mechanics , herniated discs ,chronic back pain and other ailments.
The Council on Extremity Adjusting (CEA) was founded by Dr. Kevin Hearon, internationally acclaimed expert on extremity adjusting, who has written several books on the subject. Dr. Hearon is also the president of the Council on Extremity Adjusting. The Council is governed by seven board members, and there are twelve instructors dedicated to the advancement of knowledge regarding extremity adjusting in the chiropractic profession worldwide. More information about the Council and the CCEP certification program is available at www.councilonextremityadjusting.com .

New York City Chiropractor, Dr. Shoshany is the only chiropractor in New York that has also combined Cold Laser therapy and Kineso-taping to compliment his treatment of extra spinal injuries. Dr. Shoshany is founder and director of only a fewNew York City disc decompression specialists which was established to provide excellence in non surgical spinal decompression using equipment like the DRX 9000 and Dr. Shoshany consults with Doctors worldwide on the proper methods and protocols for non surgical treatment of the herniated disc. Dr. Shoshany's website is www.drshoshany.com
Issue: March 2008
New York DC Pioneers Nonsurgical Treatment
by Alan Ruskin
Steve Shoshany, DC, patents NYCDisc technique and turns decompression treatment into a practice success.
Steve Shoshany, DC, was concerned. After practicing for a while in the Greenwich Village area of New York City, he began losing patients, specifically those with the painful problem of herniated lumbar disks. "I wasn't able to help them using traditional chiropractic methods, so they were leaving for pain control specialists or surgery. didn't want to lose patients, and I wanted to help them."
Steve Shoshany, DC, explains that, in order for a lumbar disk to heal, it needs to open and expand so that blood, nutrients, and oxygen from surrounding tissue can reach it.
Shoshany, who opened his practice in 1999 after graduating from Life University in Atlanta in 1996, responded by exhaustively researching the problem, determined to come up with a solution. One of the most important results of his investigation was learning about the Axiom Worldwide DRX 9000, a table designed for spinal decompression. Shoshany calls the table "a benchmark, what other tables are compared to," and adds, "I only work with top-of-the-line equipment."
He noted that other chiropractors who were using less costly and what he considers inferior equipment were charging fees equal to his, but not getting the same good results. So Shoshany made use of the DRX 9000 a mandatory part of his treatment protocol. He also emphasizes correct analysis of the patient's MRI, a practice in which he is well skilled, having worked as an MRI technician for 6 years prior to beginning his chiropractic practice.
Steve Shoshany, DC, shown bracing a patient, has built a successful practice based around comprehensive decompression techniques.
Other key aspects in his treatment regimen are nutrition, neuromuscular reeducation (core stabilization and core strengthening), bracing, and follow-up with physical therapy. Another chiropractic table, the Cox Flexion Distraction, is also utilized.
Additionally, Shoshany is careful about which patients he selects to undergo treatment. "A key to getting excellent results is being picky with patients," he unabashedly declares. "If a patient has metal implants in their spine, or is morbidly obese, I don't take them. Instead I refer them to pain-management specialists, where they might get epidural injections or selective nerve blocks. In some extreme cases, when they have extruded or fragmented disks, I advise them to consider surgery. Being able to recognize whether patients should or should not have surgery is what makes a better clinician."
The Key Modality for Pain Relief
When treating patients, Shoshany makes frequent use of the H-Wave, a high-voltage patented wavelength that aids in fluid exchange. He also utilizes interferential therapy and the cold laser. But the central modality in his treatment plan is definitely the DMX 9000 table, which works by decompressing and unloading the lumbar spine, creating a vacuum that allows the disk to open up and expand so that blood, nutrients, and oxygen from surrounding tissue can reach it, thus allowing the disk to heal on its own.
Looking for a Pain-Treatment Niche?
Electrical stim, iontophoresis, and ultrasound, from manufacturers such as Amrex Electrotherapy Equipment, EMPI, and the Chattanooga Group, help activate patients' bodies to relieve pain and promote healing, while giving chiropractors several methods to combine or use separately to build their practice niche.
"A lumbar disk," Shoshany explains, "is an avascular structure, meaning it doesn't have a good blood supply. So if the disk is injured, it will get progressively worse. Blood supply to the disks generally stops when the individual is about 19 to 20 years old. After that, it has to be rejuvenated, which stimulates the collagen to strengthen the fibers that contain the lesion. In time, with decompression, proper exercise, and nutrition, the disk will heal."
Citing one of his cases, Shoshany relates the testimonial of a female patient who was injured while performing duties on her job as a police officer. "Loretta" was thrown to the ground while making an arrest and suffered a severely herniated L5 disk, which put pressure on her S1 nerve root. "For 8 months she had shooting pain down both legs, couldn't sleep, could barely walk, and was taking Vicodin and Percocet like crazy, as well as epidural injections. She couldn't work and was on disability. She went to three different surgeons and all said they wanted to operate, recommending microdisectomy of the disk."
Steve Shoshany, DC, stands beside the DRX 9000 system, which works by decompressing and unloading the lumbar spine.
But Loretta, a mother to four children, didn't want to be further incapacitated by surgery, so she searched online and came across Shoshany's Web site at www.DrShoshany.com. After consulting with him, she decided to make the 250-mile round trip drive from Cold Springs, NY, three times per week. After just a few sessions, "I was able to straighten up and walk, sometimes with no pain at all." A month later she was sleeping through the night, and now, 4 months later, she is working again, walking 3 miles several times per week, and is totally off pain medication. She credits Shoshany with "quite literally restoring the quality of my life." Shoshany says that a post-treatment MRI showed a "dramatic 50% increase in the height of the disk."
Nutrition for Recovery
Shoshany believes nutrition is very important to recovery, but he doesn't make any stipulations regarding diet. Instead, he advises his decompression patients to drink 10 to 12 glasses of water per day and take supplements, especially Omega 3, as well as MSM, glucosamine chondroitin, calcium, and magnesium. The herbs Devil's Claw and Boswellia are also recommended for their anti-inflammatory effects.
Exercise is also an important part of Shoshany's rehabilitation regimen. Core stabilization is the key, and devices like the Powerplate (www.powerplate.com) and the "wobble chair" are excellent for helping to strengthen and stabilize the lumbar region. Shoshany describes the modality of the wobble chair as "similar to a physio ball, but with vibrations. The idea is to rehydrate the disk." Yoga-type exercises also are strongly recommended.
The Secret of Success
When it comes to "turning lemons into lemonade," Shoshany must be regarded as a master. From being dismayed over being unable to help and subsequently losing patients with herniated disks, he has created a thriving practice, 50% of which is devoted exclusively to spinal decompression. He now heads a team of five chiropractors and in 2006 had his technique patented under the name "NYCDisc." His practice has become so busy that he recently added 4,000 square feet by acquiring the former New York University Outpatient Rehabilitation Clinic, which he is in the process of remodeling and plans to open later in 2008.
Shoshany's stated goal is "to become the leader in spinal decompression in New York City." To judge not only by his practice, which has a "92% success rate," but also by the calls and inquiries he gets from other doctors, orthopedists as well as chiropractors, including those in foreign countries who visit his office to learn about his technique, he is already well on his way.
---
Our recent office move to 636 Broadway Suite 1210 now offers our patients On-site X-ray, Medical Massage, Medical care,Physical therapy and SpineForce training. Please visit our new location. We are dedicated to Non surgical treatment of the herniated disc.
Therapy's Starting Lineup
How therapists are getting athletes back in the game
By Bob Stott
06.16.08

Article available online at: therapytimes.com
Instruments of Change
Feeling a little stiff after surgery? Suffering from a sports injury and need to get back in the game 10 minutes ago? The Graston Technique could be just the thing to untangle your tissue.
After knee-replacement surgery and multiple rounds of physical therapy, Roberta Gunderson, 53, was feeling like the Bionic Woman - that is, if the Bionic Woman had been left in the rain to rust. "I felt very stiff and robotic in the beginning," says Gunderson of her recovery. "Like I was Frankenstein's monster."
Doctors told Gunderson, a biology professor at Wilbur Wright College in Chicago, that her postsurgery progress had plateaued and that her knee would likely not gain more than 106 degrees of flexion - far from the ideal 120 degrees. An avid cyclist, swimmer and golfer, Gunderson was determined to regain her former mobility, so she opted for a treatment called the Graston Technique (GT), a form of soft-tissue mobilization that detects and breaks up scar tissue that impedes normal function of muscles, fascia, tendons and ligaments. Clinicians rub stainless-steel instruments over the injured area, as if trying to iron out
tangled tissue.
After four weeks and seven treatment sessions, Gunderson's knee went from 106 degrees of flexion to 116 degrees. "I was amazed at how much I improved in only a month," she says.
An Instrumental Change
GT is a type of cross-fiber massage - a noninvasive, drug-free procedure that uses ultraprecise stainless-steel instruments to break up restrictive scar tissue. These instruments can be far more effective than a clinician's hands alone because they are able to concentrate force while giving excellent feedback to both the clinician and the patient. (It's worth noting, however, that GT is often used in conjunction with other therapies that involve hands, foam rollers and knobs.)
GT is used to treat a wide range of soft-tissue ailments, from tennis elbow to plantar fasciitis, because clinicians can easily adapt the technique to the situation and zero in on the offending area. "We are now able to diagnose things that used to go
undetected," says Ted Forcum, DC, DACBSP, owner of Back In Motion Sports Injuries Clinic in Beaverton, Ore.
When the clinician runs an instrument over scar tissue, she can feel exactly what's happening under the skin. "It's like when you were a kid and you put a leaf underneath some paper and colored over it. But instead of an imprint of the leaf, you get a picture of the injury," says Forcum, who used GT to treat U.S. Olympians in Beijing.
Smoothing Out the Edges
A lot of soft-tissue problems occur within the fascia, the web of connective tissue that supports muscles and organs and prevents us from melting into formless blobs. If you suffer an injury, however, the fascia tends to attempt to stabilize the area by binding to the muscles like poorly applied wallpaper, complete with air bubbles and clumsy adhesions. GT instruments smooth out those air bubbles.
If not addressed, these adhesions can cause an avalanche of kinetic chaos, because when a muscle or group of muscles becomes incapacitated, all the surrounding muscles, tendons and ligaments have to pick up the slack - which eventually causes them to become overworked and fatigued. Your only option: Break down the adhesions so you can rebuild a healthy balance.
The approach seems to be effective. "We've found that injured ligaments treated with GT showed accelerated healing in the short term and a clear increase in strength compared to injured ligaments that weren't treated with GT," says Terry Loghmani, PT, MS, MTC, associate clinical professor of physical therapy at Indiana University in Indianapolis.
Hurts So Good
Because GT involves direct manipulation of stuck tissue, patients can expect some discomfort during the procedure. "But it should never produce pain that's intolerable," says Richard E. Vincent, DC, who uses GT in his Falmouth, Mass., clinic. Patient and clinician should work together to figure out the appropriate intensity levels.
"With most patients, we will wait a day or two between treatments, but others - especially athletes - are accustomed to working through benign pain and use GT every day because they have to recover fast and perform," says Valli Gambina, DC, a chiropractic sports physician in Venice, Fla.
After treatment, some soreness, bruising and swelling is actually desirable because it means the body is replacing adhesed tissue with healthy, linear tissue.
Smooth Operators
Sessions usually last about an hour, during which the clinician uses GT for only about five to eight minutes on each injured area. The rest of the time is dedicated to assessment, warming up, stretching and icing.
Unlike some other types of treatment, patients using GT can't just kick back and let the practitioner do all the work. After treatment, patients must continue to stretch and strengthen the injured area. While it might seem counter intuitive to work an injured area, the immediate movement helps the tissue heal correctly.
Most patients will begin to notice positive results after three or four sessions, with treatment lasting about eight to 10 sessions. But some will experience results even faster. After her first session, Gunderson said she immediately felt looser and more flexible.
There are some people for whom GT isn't right, such as those who have arthritis or who have recently undergone surgery or take blood thinners. But if you're free of such contraindications and are suffering from soft-tissue issues, GT can offer relief - and improve the way you move.
Jenny Lui is a Chicago-based writer.
Find a Practitioner
To locate a GT practitioner, visit the Graston Technique Web site (www.grastontechnique.com). The site features a comprehensive database of certified GT clinicians for any area of the country, as well as Canada.
Tool Time
The Graston Technique uses six stainless-steel instruments. The different shapes give practitioners closer access to different parts of the body. Practitioners usually refer to each instrument by a number, but these tools also have nicknames.
GT1: "Handlebars"
Best for large muscle groups, such as shoulders, back and legs.
GT2: "Bottle Opener"
Best for small muscle groups.
GT3: "Tongue Depressor"
Best for pinpointing specific areas.
GT4: "Scanner"
Best for scanning and treatment.
GT5: "Boomerang"
Best for diagnosis and more aggressive treatment.
GT6: "Little Bottle Opener"
Sometimes referred to as the "can opener," this tool is best for smaller regions, such as hands and feet.
Graston - Right for You?
The Graston Technique (GT) uses deep massage with stainless-steel instruments to treat scar tissue and restrictions in soft tissue, such as muscles, fascia, tendons and ligaments. GT is especially good for people who have plateaued in their recovery from an injury and for athletes who need to return to competition quickly.
During GT sessions, the clinician breaks up twisted and frayed scar tissue by running the instruments along the injured area. By guiding healing with stretching and strengthening, practitioners rebuild the soft tissue into healthy, linear tissue. If minor discomfort - akin to a really intense massage - makes you squirm, maybe GT isn't right for you. But those who've experienced the benefits of GT say that the ends definitely justify the "ouch."
Conditions commonly treated by GT:
Plantar fasciitis
Tennis elbow
Back pain
Tendinitis
Postsurgical scarring
Sprains
Strains
Muscular or skeletal problems
NYC Chiropractor Dr. Steven Shoshany Now Certified in Kinesio Taping. Chiropractor NYC
Dr. Steven Shoshany, a Chiropractor at Living Well Medical in Manhattan, is now a Certified Kinesio Practitioner. This technique was made public during the Summer 08 Olympics on the shoulder of Kerri Walsh. What is this tape? Can this tape help you with your bad knee ot painful shoulder? Find out why elite athletes use this tape to help speed recovery of their injuries.
"The Kinesio Taping Method enhances healing time and reduces swelling, and is fantastic in getting athletes and weekend warriors back to the activity they love without pain and restrictive braces and supports"
New York, NY (PRWEB) November 11, 2008 -- Dr. Steven Shoshany, a chiropractor at Manhattan's Living Well Medical, PC, is now a certified Kinesio Taping® practitioner. Dr. Shoshany's certification is a unique addition to the physical therapy and rehabilitation services offered at Living Well Medical. Dr. Shoshany will offer the method alongside other cutting-edge technologies and protocols, including spinal decompression and cold laser therapy, at his practice, Living Well Medical in Manhattan NYC.
NYC Chiropractor Dr. Shoshany

Developed by Japanese chiropractor Dr. Kenzo Kase more than 25 years ago, the Kinesio Taping Method has quickly become the standard for therapeutic rehabilitative taping. Though Dr. Shoshany has used the Kinesio Taping Method for more than five years, the method has just recently taken the rehabilitation and sports medicine world by storm. The Kinesio® method gained worldwide recognition during the 2008 Summer Olympics when it was worn by many athletes, most noticeably by U.S. Women's Volleyball player Kerri Walsh.
"The Kinesio Taping Method enhances healing time and reduces swelling, and is fantastic in getting athletes and weekend warriors back to the activity they love without pain and restrictive braces and supports," says Dr. Shoshany.
Kinesio Taping is a technique based on the body's own natural healing process. The method uses a uniquely designed and patented tape, Kinesio Tex Tape, for treatment of muscular disorders and lymphedema reduction. The method is applied over and around muscles to reduce pain and inflammation, to relax overused, tired muscles and to support muscles in movement on a 24-hour-per-day basis. It is non-restrictive type of taping that gives support and stability to joints and muscles without affecting circulation and range of motion. In contrast, traditional sports taping is wrapped around a joint strictly for stabilization and support during a sporting event, obstructing the flow of bodily fluids -- an undesirable side-effect.

Kinesio Taping is also used for preventive maintenance, edema and pain management. It helps the body heal naturally, can be used preventatively, as treatment, in rehab, during competition or as a take-home treatment applied by a chiropractor. The tape can be used for anything from headaches to foot problems, including: muscular facilitation or inhibition in pediatric patients, carpal tunnel syndrome, lower back strain/pain (subluxations, herniated disc), knee conditions, shoulder conditions, hamstring, groin injury, rotator cuff injury, whiplash, tennis elbow, plantar fasciitis, patella tracking, ankle sprains and more.
Kinesio Taping involves two techniques. The first technique gives the practitioner the opportunity to give support while maintaining a full range of motion. This enables the individual to participate in normal physical activity with functional assistance.
The second technique, most commonly used in the acute stage of rehabilitation, helps prevent overuse or over-contraction and helps provide facilitation of lymph flow for a complete 24-hour period. Correctional techniques include mechanical, lymphatic, ligament/tendon, fascia, space and functional. Kinesio Tex Tape can be used in conjunction with other therapies, including cryotherapy, graston technique, massage therapy and electrical stimulation.
Kinesio Taping exhibits its efficacy through the activation of neurological and circulatory systems. This method basically stems from the science of Kinesiology, hence the name "Kinesio". Muscles are not only attributed to the movements of the body, but also control the circulation of venous and lymph flows, body temperature, etc. Therefore, the failure of the muscles to function properly induces various kinds of symptoms. Consequently, so much attention was given to the importance of muscle function that the idea of treating the muscles in order to activate the body's own healing process came about. Using an elastic tape, it was discovered that muscles and other tissues could be helped by outside assistance. Employment of Kinesio Taping creates a totally new approach to treating nerves and muscles.
For the first 10 years, chiropractors, acupuncturists and other medical practitioners were the main users of Kinesio Taping. Soon thereafter, the method was used by the Japanese Olympic volleyball players and word quickly spread to other athletes. Today, Kinesio Taping is accepted by medical practitioners and athletes in Japan, the United States, Europe, South America and other Asian countries.
About Living Well Medical PC. in Manhattan NYC
Living Well Medical is headed by Dr. Arnold Blank, a medical doctor who specializes in pain management. The facility is a hybrid between the medical and physical therapy industry, providing sports medicine, acupuncture, massage therapy, chiropractic care and herniated disc treatments utulizing non surgical spinal decompression. At Living Well Medical, each patient has an opportunity to meet with the doctor for a full evaluation, fitness test and to identify chronic pain issues. A personalized care plan is established and patients will meet weekly with their doctor, physical therapist and certified trainer to improve their quality of life through a combination of treatment, therapy and exercise.
Utulizing state of the art equipment like the DRX 9000 spinal decompression unit, Digital radiographic imaging,SpineForce,Erchonia Cold laser equipment,Poweplate and the Kinesis by technogym Living Well Medical provides the most advanced rehabilitation available in NYC.
New York City Chiropractor Becomes First In North America to Offer Innovative SpiderTech Tape Therapy
Manhattan Chiropractor Dr. Steven Shoshany's office has always been synonymous with being at the forefront of integrating the newest and best technology to his practice. His latest addition is the highly anticipated SpiderTech line of pre-engineered Kinesiology Tape applications. Developed by Nucap Medical, SpiderTech is a new therapeutic product that supports muscle recovery that is precut for different body parts to save time for the doctor and energy for the patient
Manhattan, NY (PRWEB) April 7, 2009 -- Dr. Steven Shoshany, a leader in physical therapy treatment for the greater New York City area, has announced he is the first chiropractor in New York to offer a new sports therapy tape called SpiderTech.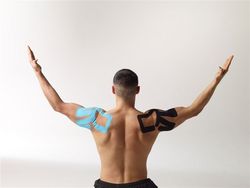 Spider tech Kinesiolgy tape


SpiderTech, developed by a medical technology company, Nucap Medical, is an athletic tape designed to support muscles, speed tissue recovery, increasing range of motion and reduce pain. What makes SpiderTech unique is it comes precut and prepackaged for specific parts of the body - like the lower back or shoulder - saving time for both the practitioner and the patient.

"The addition of SpiderTech is a great benefit to my practice and my patients" Dr. Shoshany said. "It is great to have a precut pattern that can be applied without having to physically cut it myself, which saves time and usually stays on longer then if I cut it myself."

Dr. Shoshany continued: "I often have patients that need to wear tape for 1 to 2 months and travel in between treatments, It is much easier to have a patient put on a precut tape application then to hand them a roll of tape and have them struggle with a complicated taping pattern."

The SpiderTech kinesiology tape applications are an alterative to the popular Kinesio tape that became popular after United States Olympic Volleyball gold medal winner Kerri Walsh used them in the 2008 Summer Olympic games. Dr. Shoshany sells, and uses, both tapes.

Dr. Shoshany stated: "I regularly recommend and use both SpiderTech precut and manually cut tape. Being the only Chiropractic office with both allows us to give better care and options to our clients."

The addition of the SpiderTech tape at Dr. Shoshany's practice shouldn't come as a surprise. The Manhattan-based office has always prided itself on offering state of the art technology and products, and being the first New York chiropractor to offer SpiderTech is just the latest example of that.

The Latest DRX 9000 Study Data Published In Peer-Reviewed Journal!


A study titled, "Prospective Evaluation of the Efficacy of Spinal Decompression via the DRX9000™ for Chronic Low Back Pain" was published in the December issue of The Journal of Medicine. The study authored by Dr. John Leslie, Mayo Clinic, et al, was designed to evaluate the effectiveness and safety of the DRX9000™ in the treatment of chronic lower back pain. Patients enrolled in the study had suffered an overall average of 266 weeks of low back pain. At the conclusion of the study, 16 of the 18 patients reported improvement in low back pain, greater than 50%. The authors state, "Patients also reported having better daily activity function as measured by the Oswestry Disability Index." Reprints are available through Axiom Worldwide. To view this article please visit here.