Chiropractic care in New York City is one of the most effective treatments for painful stiff necks & sudden or chronic neck pain.
Latest Techniques for Treating Neck Pain in New York City
Over the past 20 years, Dr. Shoshany has implemented the best and latest techniques to relieve patients of neck pain and stiff necks. He has even appeared on The Today Show and The Dr. Oz Show several times to discuss the benefits of treating neck pain using spinal decompression, cold laser therapy and chiropractic adjustments, which can be administered individually or together, depending on each patient's needs and condition. If you have neck pain, NYC Chiropractic and Spinal Decompression Center can help.
The treatment process is simple; while the patient rests in a comfortable position, the cold laser device emits a low level laser beam directly to the affected area causing the neck pain for a period of approximately 10 minutes. Most patients browse social media or plan out their schedules for the day as they undergo treatment.

There is no pain or discomfort during the cold laser session. The amount of sessions needed to treat neck pain will be individually determined by the patient's condition and response. Over the course of treatment, patients experience a dramatic decrease in neck pain as well as increased range of motion, recovery of normal function and mobility, and improved healing, without negative side effects.
Dr. Shoshany is also a provider of class IV (class 4) hot laser therapy. Class 4 laser therapy is so called "hot" because it produces heat. What makes this different from a topical heat producing balm or cream is the action of how the laser delivers the heat. Class 4 based heat is a deep, penetrating heat that goes well beyond the surface of the skin. Simply putting a hot-pack or water bottle against the skin results in surface inflammation and increased blood flow.

Call us now at 212-645-8151 for an immediate appointment.
Chiropractic Adjustments Can Restore Your Neck's Proper Alignment
Chiropractic adjustments are incredibly effective for restoring proper spinal alignment and for relieving chronic neck pain, which is critical when the cause of pain is due to a pinched nerve or spinal subluxation in the neck area. After taking X-rays and examining the patient's spinal condition, Dr. Shoshany and his expert team of NYC chiropractors manually adjust any existing abnormalities that cause neck pain over the course of a few sessions. There is no downtime or additional discomfort to the patient, and symptoms will decrease with each adjustment. We can help with your neck pain, NYC.
Regular adjustments are also recommended for neck pain treatment NYC maintenance and prevention of future injury. In addition, a healthy neck and spine translates to improved overall health, since the spine acts as the body's control panel. All of the body's organs will benefit from optimum spinal health..
For more information on Dr. Shoshany's non-surgical treatments for neck pain NYC, or to schedule a consultation to discuss and determine personalized neck pain treatment NYC options, please call us at 212-645-8151. We're located at Houston & Broadway, at the intersection of Soho and the West Village, NY. Feel free to stop by and visit us today!
New York State law requires that all insurance carriers pay for Chiropractic care. Some insurance plans are accepted without an outside referral by your doctor or insurance carrier.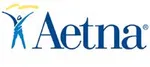 Call us now at 212-645-8151 for an immediate appointment.