Get Your Hip Pain Examined by an NYC Chiropractor Today!
Factors such as advanced age, injury, some health conditions, joint stress due to overuse, and even regular wear-and-tear of the joint can cause the protective cartilage to deteriorate and allow painful bone friction to occur.
Osteoarthritis is one of the leading causes of chronic hip pain.
When the hip joint becomes inflamed and the protective cartilage wears down, the patient will experience pain, stiffness, as well as difficulty or inability to move and perform everyday activities.
Pain that originates because of injury or dysfunction in the hip joint can also radiate to the thigh, groin, and buttock area, affecting the patient's normal range of motion, resulting in limited mobility, limping, or inability to walk. This is a common occurrence in elderly patients, however all age groups are susceptible to hip injury, notably highly active individuals who engage in strenuous physical activity, such as runners or athletes.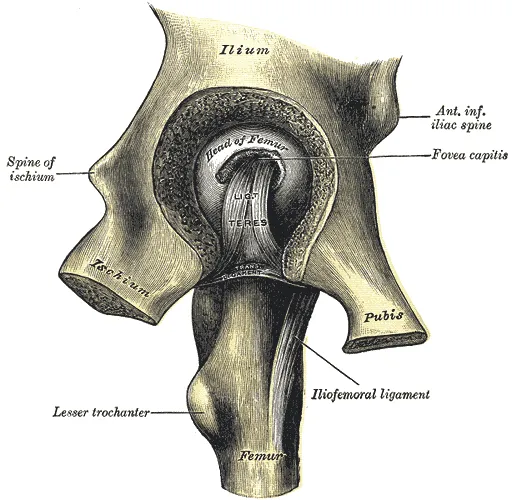 Highly-effective non-surgical therapies are available for patients who experience hip pain. Dr. Steven Shoshany is dedicated to providing the latest treatments to correct hip irregularities and eliminate pain, as well as prevent future injury through regular care and maintenance.
At NYC chiropractor Dr. Shoshany's state-of-the-art chiropractic & physical rehabilitation facility, patients can explore the best care options available, including personalized physical therapy to restore function and mobility to the affected area as well as long-term pain relief and tissue-rebuilding treatments, medical massage therapy, cold laser therapy, soft-tissue mobilization, acupuncture, and more.
Dr. Shoshany has successfully treated hundreds of cases of hip pain with chiropractic care, ranging from mild to severe, and has helped patients avoid high-risk surgical procedures as well as assisted post-surgical patients looking for superior results. Dr. Shoshany's chiropractic & physical therapy treatments are custom-tailored to meet each patient's needs and designed to treat and improve the patient's condition in as few sessions as possible and provide long-term results with no downtime, allowing the patient to become increasingly active while simultaneously recovering from hip pain and any related ailments.
For additional information on Dr. Shoshany's revolutionary non-surgical treatments for hip pain in, please call or contact us at 212-645-8151.
New York State law requires that all insurance carriers pay for Chiropractic care. Most insurance plans are accepted without an outside referral by your doctor or insurance carrier.