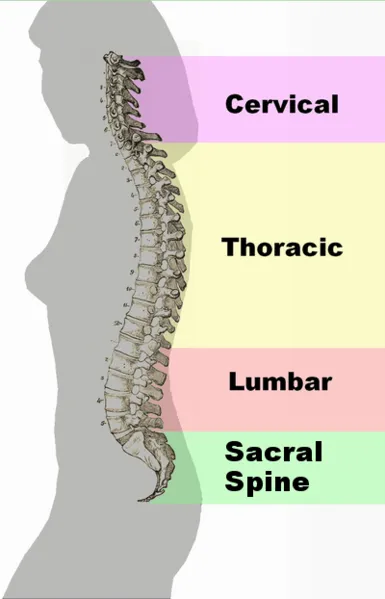 One of the most common health complaints among Americans is back pain. Almost everyone in New York experiences back pain at some point in their lives. Chronic back pain can be caused by a number of factors such as herniated discs, back injury, sports injuries, prolonged sitting, and more. The repercussions of back pain can be debilitating and interfere with daily life, work, and normal body functioning. An accurate diagnosis is key to discovering the root cause of pain so that the best course of treatment can be prescribed.
Dr. Steven Shoshany, Back Pain, NYC chiropractor and spinal specialist. One of NYC's best chiropractors, Dr. Steven Shoshany, has over 20 years of experience in diagnosing and successfully treating patients who suffer from chronic back pain.
At Dr. Shoshany's state-of-the-art physical rehabilitation facility in Greenwich Village, Manhattan, the NYC Chiropractic Center for Spinal Decompression & Back Pain, patients can enjoy the benefits of being treated by a NYC chiropractor, a physical therapist, a massage therapist, acupuncturist and a pain management specialist under one roof. Our partner clinic, Living Well Medical, also offers in-house diagnostics using X-rays and ultrasound, in order to provide maximum convenience and superior care under one roof.
NYC chiropractor Dr. Steven Shoshany works alongside a team of expert doctors that specializes in safe, non-surgical therapies for long-term relief of back pain in NYC, focusing on repairing all affected structures – spine, soft tissue, and nerves. Each patient receives a personalized diagnosis and treatment plan designed to restore mobility, flexibility, and function while decreasing pain and discomfort. Because the back pain therapies are non-surgical, patients require no additional downtime for recovery and can return to their normal activities soon after beginning treatment.
Understanding Back Pain Symptoms
Back pain can occur due to a number of factors; some of the most common include sports injuries, overuse, bone disorders, advanced age, sedentary lifestyle, poor posture, obesity, pregnancy, and more. The wear-and-tear of daily life can also negatively affect the spine and cause back pain. Even if the pain is localized in one area of the back, the entire spine is affected, and the negative effects can extend to other areas of the body if left untreated.
The spinal imbalance caused by any of the above-mentioned factors can cause dysfunction in the joints, soft tissue, and nerves all along the spine. When this happens, there is pain and discomfort which can become severe if not addressed promptly. The longer the condition is allowed to progress, the worse the effects on the body. Serious back pain can develop into numbness, sharp pains, and inability to move the limbs.
How Back Pain Can Be Corrected?
Dr. Shoshany and his team use a patient-centered comprehensive approach that targets pain at the source and treats its cause, not just the ensuing symptoms. Once the cause of pain is addressed through a personalized treatment plan, patients experience progressive relief that is long-lasting, as well as overall better health and future injury prevention. In addition to chiropractic, specialists at his cutting edge practice offers the latest in non-surgical back pain treatment in NYC. Some of the most popular and effective therapies include chiropractic adjustments, computer-assisted spinal decompression, manual soft tissue mobilization (Active Release Techniques®), instrument-assisted soft tissue mobilization (Graston Technique®), Cold Laser Therapy, Medical Massage Therapy, Therapeutic Ultrasound, Kinesio Taping, Acupuncture, and Pain Management.
Common back pain NYC conditions that we treat include:
Spinal stenosis
Scoliosis
Arthritis
Acute low back pain
Chronic back pain
Bone spurs
Bulging discs
Degenerative disc disease
Sports injuries
Facet syndrome
Lumbar disc dysfunction
Muscle strains
Pinched nerves
Tendon, ligament and muscle tears
Radiculopathy
Sacroiliac joint dysfunction
And more
How Does Back Pain Occur?
Back pain is a frequent complaint among patients in New York City who consult healthcare practitioners. Such symptoms can emerge in a variety of ways. Whether it is from an injury, repetitive motion, or the everyday wear-and-tear that the human body is subjected to, back pain can have unwanted effects on the quality of life. In some cases the chiropractor's use of spinal manipulation and other techniques can offer a means of relief and healing from the nagging impact of back pain.
This is essentially the case with back pain that is caused by mechanical (the way the spine moves) factors. The vertebrae of the neck or cervical portion of the spine are also vulnerable to the same type of disc herniation that occurs in patients with back pain. Strain, irritation or involvement of nerves, muscles, and vertebral discs of the cervical spine can cause pain in the neck region. However, there can be other underlying causes of back pain, such as problems with the upper arms, lower back and shoulders.
Potential Causes of Back Pain 

Symptoms of back pain can also be the result of serious disease processes, trauma, and/or the aging process can all cause back pain. NYC Patients can be best served by consulting pain management specialists when the suspected cause of the problem is based on neurological (nerve-related) disturbances or other organic or inflammatory conditions that are not based solely on mechanical misalignment. Pain management specialists as well as chiropractors are likely to confront a variety of commonplace causes for a patient's back pain, including stress, falls, fibromyalgia, injury resulting from whiplash, sports injuries, cervical arthritis, hairline spinal fractures due to osteoporosis and, of course, ruptured or herniated discs.
Back Pain Treatment, NYC Chiropractic Approaches

Chiropractors can utilize a number of techniques to help ease back pain. These include but are not limited to spinal manipulation, spinal decompression, trigger point therapy, etc. Along with Chiropractic adjustments we have the team work on each patient, focusing on their individual needs and executing a treatment plan as if they were an athlete. This approach produces fast, unparalleled results, and keeps the chances of pain returning, or re-injury to a minimum. Since we work as a team, the Chiropractic Doctor can present the issue to the Medical Doctor, or vise-versa and the patient gets what's needed in their case, and this can mean the use of interventional pain management, such as epidural injections, or prescription medication if the patient is in too much pain.
Our chronic back pain NYC chiropractic and physical therapy team approach in treating many of these disorders arguably provides the most benefit when the patient is engaged in a cooperative relationship with their back pain treatment NYC team. For additional information on our available non-surgical back pain NYC therapies in Greenwich Village / Noho-Soho Lower Manhattan, or to schedule a consultation with our team of experts, please give us a call 212-645-8151.
New York State law requires that all insurance carriers pay for Chiropractic care. Most insurance plans are accepted without an outside referral by your doctor or insurance carrier.
Call us now at 212-645-8151 for an immediate appointment.